Video to PSP Converter è un potente ma semplice convertitore per Sony PSP Movie e PSP Video. Esso è in grado di convertire tutti i video files, es.DivX, XviD, AVI, WMV, MPG, MPEG, MP4, M4V, FLV, 3GP, ASF, RM, RMVB, MOV, ASX, MKV, OGM, SVCD, VCD, VOB in formato PSP Movie / PSP Video. Encoder MPEG4 avanzati ti permettono di ottenere video di alta qualità e con un'elevata velocità di conversione.
Dimensione: 355 KB - S.O.:

- Lingua:

Data: inserimento = 05/03/2009

home del software VIDEO TO PSP CONVERTER
home page dell'autore o sito web del software

Download VIDEO TO PSP CONVERTER
Se ti piace.. | Condividi..
oppure

<< Segnala problemi con questo software
(se non è più free, descrizione, collegamenti, ecc.)

Sei Autore di questo applicativo, tieni aggiornati i dati o se lo utilizzi puoi scrivere una recensione guida ecc. nell'area riservata agli autori.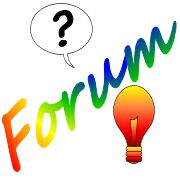 Entra nel Forum dei Freeware di www.gratispro.it dove leggere e scrivere di questo e di altri (domande, dubbi, ricerca di programmi gratis alternativi, ecc.)
Ricerca personalizzata